women are more interested
Multimedia
Aug 2, 10:17 PM
Hm. Hey guys... I'm a longtime reader of MR. I always read your comments and never recall posting (Creepy, eh?)

Anyway apparently I once made an account although I don't remember.

None the less... I'm surprised at how much doubt there is about Core 2 Duos. Apple and Intel are more or less best buddies. You honestly expect Apple to not update their lineup? You don't think people will go... Hmm... Core Duo Macbook Pro... Or... Core 2 Duo Dell. Even a moron will say "2's better than 1!" Apple is KNOWN for having top of the line systems in their respective class, and now that that class is Intel processors, I have 0 doubt that Apple will introduce Core 2 Duos in it's Macbook Pros as soon as it can. The reason I say Macbook Pros is because I'm sure that Macbooks and Mac Minis will say with the Core Duos. Why? Apple needs to better differentiate their pro line from their consumer line, because right now there is not much difference between the Macbook and Macbook Pro, performance-wise (Yes I know Integrated Video, Glossy Screen, etc.) but Proc. to Proc., Almost no difference.

As for "Meroms in iMacs..." Maybe, but I doubt it. Not SOON at least. Conroes then? You guys are forgetting... Apple doesn't NEED to use it. Just because it's AVAILABLE means almost nothing. Why would they use Conroe when they simply don't need to. I don't think we'll see Conroes at all in Macs quite honestly, and I don't see any problem with that. Maybe in Intel-based Power Macs, but there's ALOT of speculation about that.Nope. The entire line will be Core 2 Duo by Thanksgiving. MBP will get speed bump to 2.33GHz for further differentiation while MB will remain 2GHz. No logic to keep buying Core Duo processors for the same money as Core 2 or less than they bought Yonah to begin with. They are already making record profits. I doubt they will deliberately cripple mini, iMac and MB when everything is selling like hot cakes anyway. There are plenty of other ways each line differentiates from the other. To leave any line in Core Duo would be outright greedy and I dont' see Apple as having that personality trait.

I fugure it's a 50-50 chance Steve tells the developers next week they can start thinking about 64-bit optimization due to the Core 2 shift that will be complete this year.
---
I love you more than ever,
IMO the Mac Pro looks like an old granny these day's. It's in dire need of a refresh and looks totally out of line when compared to the rest of Apples range. And it's interesting to think that Apple is incapable of properly re-designing the computer because that's what you are saying effectively.

I guess beauty is in the eye of the beholder :D With the quality control of Apple these days my confidence in them being able to design such a small case with such high powered processors without cooling problems is low.

It would save money with the need for less raw materials.

If there was 1/2 the amount of raw materials in the case can you see the price going down by any more than a few dollars? Isn't most of the cost of a Mac Pro the components?
---
more likely to say #39;I love
Geez!!! The Intel Imac has been out since what Janurary? Should the Imac not be the next to upgrade? Will it go with Conroe or Meron? Maybe a better videocard?

I'm with you -X-

Doesn't the iMac use the same intel chip as the MBP? Why all the hoohah about an impending MBP release, when it might also mean an upgrade for the iMac - which hasn't been bumped since it's announcement in Jan?

Now before I'm lambarsted because the iMac is not a 'pro' machine, I am a professional graphic designer and I am in the market for one.

Bring on the merom iMac! :cool:

Chuck.
---
I love you more and more right
lsvtecjohn3
Mar 26, 11:41 PM
Just to get attention that's all.
I doubt iOS 5.0 or the next iphone will be delayed.
Nonsense.

Agree I'm going to bump this thread what Apple unveils iOS 5 at WWDC
---
love you more than quotes. i
This is a summary of what I think WWDC will be like: more can be found at a thread I unfortunately wrote right as this one was being published.
http://forums.macrumors.com/showthread.php?t=221151

"Myths, Dreams, and Expectations"

so here we go!

Myths:
Powerbook G5
iPhone
iTablet
iPod


Dreams:
New Displays
Price Drops
Free Candy and Naked Women

Expectations:
OSX 10.5
New Hardware: Pro Macs, X Serves, MacBook Pros

My reasons for all of this can be found at the other thread

Shasta
(Sorry for the thread spamming)
---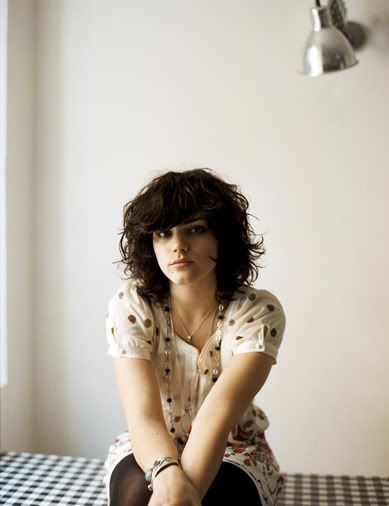 I will never love you more
I think Apple will probably have the same deal as Amazon.

Amazon just beat them to the punch with this launch.

The deal from Apple will be that you will get 5GB when you open a account in Mobile Me and you will pay $20 for 20GB of space.

This might be the revamp that everyone is talking about with Mobile Me.

What do you guys think?
---
I Love You More Than My Dog by
toddybody
Mar 30, 11:13 AM
Kudos to Amazon for allowing non-amazon content to be saved. This is just plain cool. The revamped Mobile Me will be plagued by Apple's MO.
---
Read quot;I love Soundcloudquot;more
This story broke 5 minutes ago and I'm already over it... Who cares if Apple wants to use something they think is new and revolutionary? Your opinion isn't going to stop them. While you're over here thinking "I can't do bootcamp with ARM" Apple is thinking "Bootcamp will be obsolite when we get done here" :apple:
---
I love what you guys represent
anonalidall
May 7, 11:44 AM
Point taken but what kind of FOOL am I to trade my privacy to Google for a paltry $6 at any level?

Where you go, who you speak to and how you communicate is of tremendous value and I recommend that people think about actual value. We're moving from this era where the expectation should be that Cloud services at a basic level should be incorporated into the product without the vendor resorting to advertisements.

Google and Facebook have both come out with disturbing revelations about how they feel about consumer privacy. I think the beauty of the web is that no company is irreplaceable. I could continue to get email, online calendar, pictures, documents and more without Google and that's a great feeling.

First, it's the very nature of capitalism that provides you with the ability to pick and choose the best service/company that meets your needs.

Second, I'm not sure what you mean by "We're moving from this era where the expectation should be that Cloud services at a basic level should be incorporated into the product without the vendor resorting to advertisements." If you mean that we should get free Cloud services without ads then I think you're completely wrong and I'm most worried about sites that provide free services and have absolutely nothing but VC cash to pay for it. And if you mean we should have the option of paying for Cloud services to avoid ads, then fine, but you can do that with Gmail, so I don't see why you think MobileMe is any better than Gmail (from the privacy perspective).

Lastly, I wouldn't lump Google and Facebook together when it comes to privacy. Sergey Brin and Larry Page have made very strong statements about their respect for their users and they understand that without the users they'd have no company. Eric has made a lame-brained comment or two, and Google Buzz screwed up, but they fixed it (and at least when you signed into Gmail they had the option to opt out of it).

Facebook is a whole different story. Their whole exec branch seems to disregard privacy and they've been rolling out auto-opt-in feature after feature that removes your privacy.
---
I love you more and more right
Am I the only one who thinks it's not a big deal? Your carrier tracks your phone all the ff-ing time. Google has the SSL beta now, but until recently they tracked your every move.

So the issue is that someone may possibly access this data? They'd have to get hold off your phone first. :rolleyes:

This is something that needs to be addressed and I reckon Apple will do so in the next iOS update, but to me it just looks as if two guys really went all out for some publicity.
---
Week by week, I enjoy it more
This article definitely made me laugh. In a way good for Apple but on the other hand less competition is not good for us consumers.
---
each day i love you more
Finally a screen quality on my MBP to rival that of my iP4! Hopefully the next MBP refresh will bring these retina displays!!!
---
#39;2 Hearts#39; shows a more
That seems quite rude. Wikipedia happens to have a wealth of base level knowledge. I understand that one should not cite it when doing in depth research but when looking for general knowledge it is a great source.

Many of my professors have realized this and told us that if we need a different explanation of something to look it up on Wikipedia because it tends to use more common language than out text books. The do not allow citing Wikipedia no matter how well the article is sourced.

Just like any book you look at using for research you must weigh the quality before choosing to use it.

That being said, any college level class in history that covers the Cold War will talk about Alfred Sauvy and his contribution to how we talk about the world during that time period.

Thank you
---
You might also like: Find more
what's this redeem code? i have applied the minor update via Software Update, but nothing happened?

You need to install an update from Software Update first. Then Restart. Then go to the Dev Center and get a redeem code. Then go to the Mac App Store, redeem a and download.
---
I love you more than you know!
j_maddison
Mar 30, 06:45 PM
This question is primarily because I have a Macbook Air.

If Apple are going to release this via the App Store (assuming the speculation is true), does this mean that you don't have to burn Lion to a disk to install it? Or would I have to transfer it to some sort of USB drive first?

I guess I'm asking if you can just double click it in your downloads folder and run the OS installation from there
---
Don#39;t you find this more
I said it in the other thread : All for a download version of OS X Lion, but it should not be through the app store like the current DP. Checkout should provide you with a disc image that you burn to your own DVD/USB Thumb drive.

It's how Linux distributions have been doing it for the last 10 years.

Or if it really must be through the app store, provide a small disc image download that when booted off of, just provides an interface to sign-in to the App Store and install Lion, like RedHat was doing in 1996 with its "NetInstall" floppies that were just an installer than fetched its media over FTP or NFS.
---
I will love you more
Seeing as how the iPad 2 didn't get retina display, I doubt iMacs will.

Imagine the cost of that!!

The GPU in the iPad 2 is powerful, but let's not go crazy here, it can't drive an x2 display and still get the same framerates. Heck, even on a PS3 most games don't really run at full 1080p because the graphics chip can't handle all the pixels.

On a mac though, it is different. The GPU is more than capable.
---
Invitation to bring LOVE to
Jon the Heretic
May 6, 07:47 AM
I can't think of a worse idea!

If this happens, my 25+ year love of the Mac ends. Only the 68K--> PPC transition was smooth and effortless. The Intel transition was worth it for native Windows support but painful and costly.

I have already pledged never to upgrade to Lion -- bunch of useless features in exchange for a big upgrade cost of my Macs? No thanks; keeping useful expensive apps outweigh useless new features any day.

IF they go to ARM, tha that that's ALL folks! After the dreadful Intel transition, never again will I follow like an Apple-scented Sheep (first lost all of my Classic apps, then my Carbon apps, and now all of Rosetta apps???) You can't trust Apple to maintain Intel compatibility beyond a few years, and my apps have a much longer life than that. I AM NOT MADE OF MONEY!!! Bite me on so many levels.

I like my iOS devices---but if this happens, my next laptops/desktop will be Windows 7-based. PCs are better media hubs anyway for iOS devices since Apple doesn't fleece you by forcing you to have the latest OS and hardware like they do with the Mac just to sync your iPhone/iPad. I'd prefer to keep my Macs but I am already passing on Lion on my MacBook and 24" Intel iMac; I would be more than fine with passing on new Macs as well and saving a wad o' money. I have plenty of iOS devices to play with.
---
Paper Bag RecordsPS I Love You
Tommyg117
Jul 30, 08:07 PM
Verizon has the "in" network though. Everyone that I talk to has verizon, so I get to talk to them for free. Come on Apple for Verizon.
---
I don't know why but my MBP 13 i7 2011 is showing "Intel HD Graphics 3000 512 MB graphics" on the About this mac screen on Display tab.:eek:

BTW I'm using an External Display.

Maybe becase thats your GPU?
---
I will be honest and truthful and say for a mobile device on batteries, I'm very impressed as what the iPhone and iPad can do gaming wise.

However I will also state, and I think we all should be honest, that at the moment, Apple are bringing the games DOWN to what their hardware can do, as opposed to making Hardware so great that gaming is being pushed UP to take advantage of Apples industry leading performance.

When Apple release GTX580 beating desktops, and/or Xbox360 / PS3 beating gaming devices, I will happily bow down to them being the greatest in graphics.

But right now, they are trailing by miles due to years of neglect as they just did not have products that could compete, and their one semi attempt at a console got nowhere.

Note: I would LOVE LOVE LOVE Apple to turn this around.

They need to ditch the "Laptops on a Stand" design of the iMac for starters, but I feel they never will as they have decided they won't compete and they cannot compete in this sector of the market.

Console wise, I'm not sure they could compete against a 360 or a PS3. Let's say Apple against a PS4 or a Xbox720
Nope, can't see that happening either.

The low power/trimmed down, casual gamers games, seems to be the only area they are going for.

But Again, I would LOVE Apple to turn this around and take high end graphics seriously in their future products.
---
digitalbiker
Aug 4, 07:26 PM
Shouldn't be much code - the Adobe apps are already cross platform so there shouldn't be many endian issues to sort out. It's just a matter of changing development environments to use XCode and re-testing.

Not simple, but not something that should take almost 2 years either.

How many times does it have to be repeated? Adobe came out immediately after the Intel transition was announced that they would have an Apple UB version released simultaneously with the release of CS3.

They didn't want to slow development of CS3 for the Mac. CS2 was just released and a UB version would have taken significant effort for a very small market share. Since the only benefit would be to intel mac users which didn't even exist at the time.

Soon, probably first quarter a UB version of CS3 will appear about the sametime that the mac intel user base reaches a relavent market size.

The company that really deserves criticism is intuit. They recently released quicken 2007 and it was not UB. They were releasing a new product and they chose to ignore intel Mac users. Makes you wonder if they are going to stay in the mac market at all. Maybe in the future they will just recommend running parallel and windows, to use quicken on an intel mac.
---
There will be an iPhone 5 in June/July. People's expectations, and people's contracts, are too tied into the yearly update cycle for Apple to do anything else without running the risk if losing customers (especially 3GS owners) and losing buzz. It also gives other phones the chance for some anti-iPhone marketing - "the iPhone is dated, it can't keep up with modern phones, etc.".

I also don't think that the Verizon launch will play any role - Verizon is just one US carrier, for one; for another, people on V contracts won't be any better off when their contract is 7 months old than they will be when their contract was 3 months old. But people who are waiting for a verizon iP5 may not wait if it goes beyond June/July.

However, Apple may not make an announcement at WWDC. It wouldn't surprise me if they moved to the standalone stealth announcement model like they did for the iPad 2...maybe they have a special announcement the first week of June that the iP5 will be available the last week of June. Announcing things a couple of months in advance is nice for customers, but also gives competing handset makers a lot of lead time to perhaps alter existing designs to copy the iPhone.
---
I can say CONFIDENTLY that the war is NOT over. It's been what 2 years? No way. Apple may have the upper hand in the battle but has NOT won the war.

What I'm saying is that by the time Android or WebOS or QNX catch up to the iPad, Apple will already be onto the next big thing. Tablets will have peaked, and the weak players will have dropped out.

So instead of following Apple and forever having your products known as iPad killers, why not spend the money that you'd put into designing mediocre tablets into creating the next device? I'm sure that Sammy, Moto, RIM, etc all have some budget to develop the next generation of devices, but I think they need to spend a lot more on the R&D.

For instance, when netbooks were all the rage, everyone was demanding that Apple come up with their own netbook. For whatever reason, Apple wasn't (and still isn't) in the netbook market. Instead, they spent their energies (and money) developing the successor to the netbook. In hindsight, we should have all seen it coming. Jobs even said that Apple couldn't make a decent 'computer' for less than $500. Apple was busy creating the iPad to be that device that folks would shell out $500 for. Genius.

So instead of waging a long, drawn out war against Apple for a small slice of the tablet market, work on making the successor to the tablet.
---