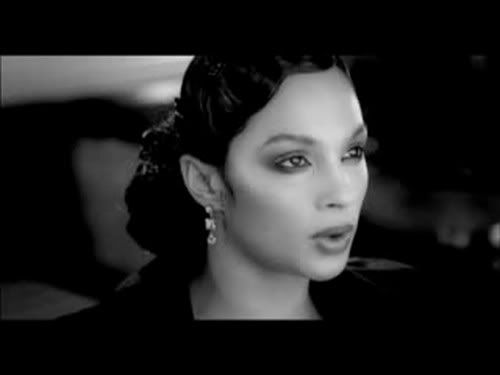 Will Young – Let It Go
I would be shocked... but you never know. Maybe they will offer it for free if you purchase a Mac.
---
LET IT GO (March 2009)
Buschmaster
May 7, 10:25 AM
I've always thought MobileMe should be a free service that comes as a benefit of owning a Mac. The usefulness of MobileMe just doesn't justify the $99 pricetag -- especially when other services offer something similar for free.

P-Worm
While I agree, MobileMe is still in my eyes the best of the bunch. That's how they get away with charging $99/year. However, if it became free, they could really talk up how great owning a Mac is because of MobileMe.
---
I will add them as I find them
Small White Car
May 4, 02:45 PM
But how will I get a free T-Shirt after waiting for 2 hours in line at the Apple store?

#goodriddance
---
The Official Will Young
This story broke 5 minutes ago and I'm already over it... Who cares if Apple wants to use something they think is new and revolutionary? Your opinion isn't going to stop them. While you're over here thinking "I can't do bootcamp with ARM" Apple is thinking "Bootcamp will be obsolite when we get done here" :apple:

You must really love the stuff you write. You must also love the sound your voice makes when it talks. Since clearly what we write will have no impact whatsoever, why bother even having a forum? Hell, why even write a post like that?
Get that iPhone out of your ass, seriously.

You know how long it takes me to create an ARM version of my code on the Mac App Store?

Two minutes.

What do you want, a gold star? A cookie?

Your app is prolly simple enough that you could do that. Consider more complex apps such as games and video-editing that require extensive use of the x86 architecture. That's the real problem.


And in all seriousness, that is the real issue. Switching from x86 to ARM RISC is a really big problem because the benefit of x86 is that so much work has been done on it, porting Windows apps and/or games is simply a software coding issue as opposed to hardware. Even if ARM had comparable processes to x86 to compensate to some degree, that's still another series of steps to go through.

And there's no real reason or benefit for them to switch to ARM. They have an incredibly solid partnership with Intel (they got Thunderbolt first, for Pete's sake), and what devices that could use ARM-like processors are already built in-house. If they really wanted a low-cost processor for laptops (again, no beneficial reason), they could just go for the AMD's Trinity platform with Fusion APUs. They already have Radeon GPUs in their entire lineup, don't see why they can't switch. Or even better, just build x86 chips in-house like they do with the A series.
---
Conor with Will
For those of you who may have forgotten, or are too young to remember, Apple has had more than it's share of Cleveland Steamers.. and an iPhone would just be another turd in the punchbowl.

iPod was a hit because nobody at the time of iPods introduction made anything like it. Sure, there were other players out there, but nothing came even remotely close to the features, size, and ease of use.

The cellular phone market is a whole different playing field, with dozens of established manufacturers with a significant head start (decades) and an established user base.

Apple has about as good a chance of entering the cell phone market as LG does entering the MP3 player market.

While there are folks out there who would buy any piece of plastic that Steve Jobs wiped his rear with and stuck an 'i' in front of the name, in order for it to appeal to the masses, it's going to have to be cool looking, feature rich, and perhaps most importantly, widely available, and inexpensive.

Apple doesn't do inexpensive very well.. and 'playing with others' isn't one of their strengths, either. Both are requirements to enter an already highly competitive cell phone marketplace.

Apple needs to get back to what they do best, which is innovate in untapped or barely tapped markets where they really stand out and shine against the competition.. Apple II, Original Macintosh, iPod, etc. Not jump into an already saturated market with little to distinguish themselves between the competition but a pretty case.
---
/will-young-let-it-go.html
Most people don't understand the fundamental differences between iDisk and Drop Box. If Apple was to build a front end to iDisk that stored the file locally and then sync'd over WebDAV in the background they'd be able to offer the same performance.

Prefrences > mobile me > iDisk ...Set iDisk syncing on and a local cache of your iDisk is created and synced automatically. Just like dropbox.
---
Free download Will Young - Let It Go (2008) Pop net torrent
doubleusn
Mar 28, 09:56 AM
I'm in that boat. although I'm most likely not willing to 'jump ship'. :) would just be disappointed at a few more months of an 'old phone'.

They also will start having 3GS users come off of AppleCare contracts.

Nobody will buy a new iPhone if their's breaks after AC is up ...knowing that maybe in the Fall we will see an iPhone5.

Again, leaves to much of an 'open window' for defections based on frustration, etc.

...and as pointed out already by others... I agree, iPhone4 is already a dated design. delaying will just erode Apple's lead in the ever growing mobile hardware market.

Everyday another competitors comes along... it is no longer 2007... their lead is not what it use to be.
---
Will Young - Let it Go MP3 music downloads - 7digital
I'm not going to give a full critique to Amazon's UI and UX design, but when you look at Apple's UIs and Apple's apps next to these Amazon one's do you not notice a major difference in simplicity, fit and finish, and polish???

I'm not saying you can't use the Amazon stuff, but Apple has powerfully demonstrated many times over now for years, that user experience and beautiful design ABSOLUTELY DOES make a big impact!

Take a look at the UI of iBooks, or the new iMovie and Garage Band, or Contacts, or all of the iWork apps on iPad, etc. etc. BEAUTIFUL UIs and very creative, cultural, simplistic and elegant! Also WebOS has some beautiful UI design.

I don't see how Amazon's Cloud UI could be much better. It does follow Apple's UI, but hey, guess what? They're not Apple. Their UI IS very simple, I'd argue elegant and looks functional. As for a UI being 'cultural', you'll have to explain that one...
---
Will Young is Letting It Go
You metric people ought to hook up with the military time people.

It is the international system, and it does adopt the metric units, and yes the military time is less confusing also.
---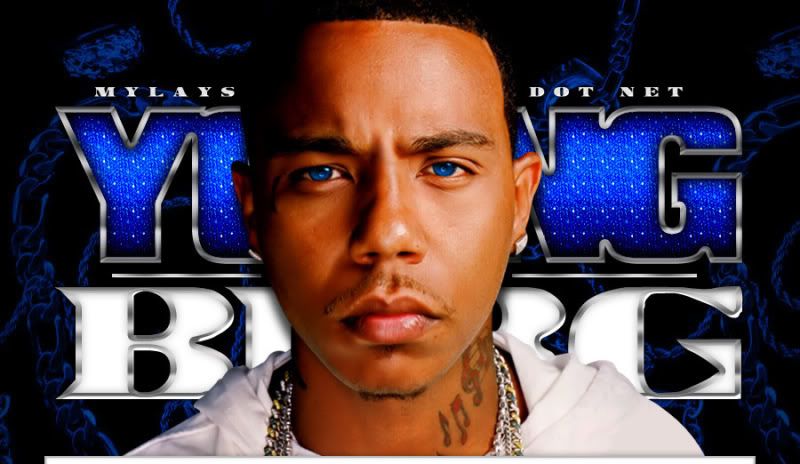 YOUNG BERG ft CASHA "Let U Go"
Apparently it's all TomTom, I found another site that said they were supposed to receive their shipment on the 17th as well and that the supplier has yet to update them.
http://www.provantage.com/tomtom-9uob-017-00~ATOMT043.htm

This all seems like a huge foul up for TomTom. First they promise to release this thing months ago, and it's still not widely available. Now there are talks of google releasing a free navigation app.

With Provantage, the total cost is $101.58 so it's probably worth just hanging out with my current order as its clearly a TomTom issue. I like, and know Provantage and they are a good company, but waiting is waiting. Also, keep in mind this car kit is a good addition even using the new Google app should it arrive someday soon.
---

Download Will Young - Let It
I voted positive.. It's only good for us that there are multiple modern, solid, successful handheld OS around. I hope Win Mobile gets some share too.

Quite funny seeing Symbian dying by the side of the road too, I've never liked it much despite loving some of Nokia's hardware choices.

I prefer my Apple-land devices but I can see why some people don't. :) Bring on the competition. I like Apple's slow but steady and generally well implemented feature roll-outs too.. Agree about the notification system though, it needs replacing.
---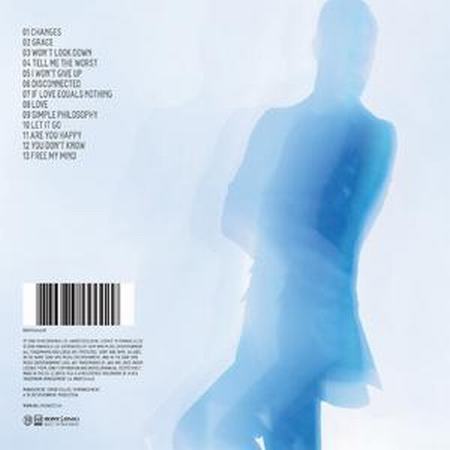 Download Will Young - Let It
I dont agree. A 4" screen would be larger real estate, but that would mean developers would have to rewrite their apps to fit the new size. For example, the iPad has an obviously larger screen space, which means that developers had to scale their software up to match, because lets face it, the 2x button just makes things look like pixels and thats just awful, this is not SNES system.
But the iPad has similar dimensions and screen ratio. But a 4" display would makes things look stretched, so developers would have to code each app to fit the new stretched screen. This would also be quite annoying on the app store, looking for apps which work on 3g, 3gs, i4 and i5 and iPad and iPad 2. It would just become a nuisance to download an app to see its stretched on older phones. this wouldn't be a good move by apple just yet. Apple like to care for older tech users, the 3g and 3gs users, and this larger screen would make apps not run as smoothly.

Have you ever tried to run any iPhone apps on the iPad? Have you not noticed that what they scale down to is a size larger than the iPhone's current 3.5" size? Not sure why Apple chose a size slightly larger than 3.5" but none the less they scale just fine.
---
musical de Will Young,
I don't think we'll see these at WWDC unless there are other substantial changes. Going from a Yonah to a Merom chip may be great news, but it's hardly something Steve can crow about on stage. "Here's the new macbook pro... it looks and functions exactly like the old one, but 20% faster. Um, yeah. You already know all about the macbook pro, so there's really nothing else for me to say, is there?"


Trust SJ to be able to say something amazing about that !! That's why he is CEO... he can make the smallest thing look like it's the coolest thing on earth. RDF at full swing...!
---
Free download Will Young - Let It Go (2008) Pop net torrent
mdriftmeyer
Apr 21, 08:16 PM
It would save money with the need for less raw materials.

It would save very little money in material costs for the overall market. They don't have 2 options for a Workstation.

This would be their section option.
---
Will Young - Let It Go
So what is a third of 13/16th of an inch? :)

Easy. 13/48ths of an inch.;)

A child's mind is amazingly attuned to learning language. Given the fascinating cultural and linguistic diversity in the world, I am envious. I would love to have learnt more than one language as a kid. It's so much harder to learn as an adult.

But I am not at all envious of you having to learn two systems of measurement. That kind of cultural diversity I can do without! Sure, your kids will be able to handle it, but why should they have to? Because your generation was too stuck in its ways to embrace positive change?

I really don't see much functional difference between a language and a system of measures. Both express specificity using prearranged syntax and values.

The one point you may have is that most households don't teach both to their kids because most households only use one or the other.

Even beyond that, if we were to adopt the metric system 100% starting tomorrow, the transition would have to last for decades not only to encompass those who are too old to be educated, but also to deal with the infrastructure changes that would have to take place. At the very earliest it would be my grandchildren who would see a fully metricized US.


The long-term advantages are:
1) Less freaking-out of kids who are weak in math. "If you have a stick that is 3' 7 13/16" and need to divide it into 3 equal sections, what is the length of the each section to the nearest 1/64 inch?" as opposed to "If you have a stick that 1233 mm long....." - and no, I didn't check to see if they are the same -

2) Same idea as above.... "If you have a tank filled with 450 cubic yards of water, and it is flowing out at a rate of 3 gallons a minute, how long does it take to empty?" as opposed to the metric system where 1000 litres of water is 1 cubic meter which is 1 tonne (approximately - since altitudes and temperatures affect the density of water).... but it's close enough for horseshoes....

This isn't an economic gain. It's a purely convenience gain for kids who probably should do some "difficult" math so they can get a strong grasp of the basics. They can use calculators and apps when they need to use their skills for larger applications.


3) Manufacturing. As the last industrialized country in the world still non-metric, do people really believe that there isn't a cost when a US factory has to retool to provide a product for export? Or understand that the cost of goods being imported from off-shore includes the cost of retooling for an non-metric customer? Do people not think that some small factories in the US have lost contracts to off-shore customers because they couldn't afford to switch to a metric size? And that some US factories have probably been forced to retool anyway when the sole supplier of a component wouldn't make a special run of non-metric fasteners?

And I don't dispute this element of the argument. Many manufacturers have already done this (why just yesterday I purchased cereal and chips in metric quantities), and they should keep switching to improve their bottom line.
---
Let It Go
Lesser Evets
Apr 21, 02:38 PM
Having dug around in my Mac liberally over 4 years, I was surprised they didn't crunch down the design yet. It's got a lot of room in there. Though the sleds and space aren't unwelcome, there are ways to compact all that and still have a great machine which is easy to access.
---
Will Young - Let It Go [2008]
That is a fair point.

Perhaps the question is this. For those people who pay no federal income taxes, what other federal taxes do they pay? Since you are a tax attorney, I'm guessing you may have a good link.

It may be a fair point, but a bit of an overstatement. The original statement wasn't that they pay no taxes, but that they paid no income taxes. The implication that they paid no taxes is what is actually improper.

FICA, SS - Medicare are the big federal taxes just about everyone pays. Beyond that, there are telecommunications taxes, gasoline taxes, and many other taxes imposed at the state level to pay for federally mandated costs.

That brings me to the big mistake when it comes to debating federal taxes. Just because you reduce federal government spending, does NOT reduce the things government has to do for our society to function the way we want it to. It certainly doesn't pay for what we could be doing. A reduction of federal taxes by $1 does not necessarily reduce your tax burden by $1. Much of the expense of required government services is passed on to the states where the tax burdens are almost all regressive (there are some mildly progressive state income taxes). Sales taxes, for example, are very regressive, and are used by local governments to fund local services, many of which used to have federal funding that is long gone. Same goes for education (property taxes/lottery), medicaid, and a whole littiny of other services.

I point this out because your rising state taxes are in part due to federal funding that was initially sold as a way of "getting the federal government out of a local function." The money was allocated to the states to spend on some service that had been previously provided by the feds, but then guess what, it was easy to cut.

What happens down the road when the people who are advocating for the Medicaid block grant want to gut its funding? Either Medicaid dies, or your state taxes will go up.

In my dream world, all levels of government would be funded by a single far more progressive income tax that treats all income identically. Every other form of tax would be unnecessary. (edit) Callmemike - to achieve this, or eliminate other taxes, would require constitutional amendment and cooperating local and state government.

Personally, I would be willing to pay more taxes so that I can retire and spoil my grandchildren, and tell them stories they won't believe about how our country used to be deep in debt.
---
BIG plan, so will post just
thanks but i dont need this. :rolleyes:
---
Will
illegalprelude
Jul 29, 10:37 PM
If apple could get one of the phone carriers to go with the free song plan, maybe one of the smaller ones like Alltel, they could single handedly turn Alltel into a major player. Alltel and Apple would both win.

one problem, that will never happen. Alltel does not own their network or even remotly have any form of cash to set it up. they just rent their network. Second, you can offer as much as of a cool device as you want, but its not going to cause millions of people to just dump their plans, break their contracts and switch. Mac cool-aid, down, now!

As far as Verizon goes, they used to be ahead of the game with having LG exclusive, used to be a big thing but no more and they are late on some phones but always have LG. Now, ive been with verizon with 5 years and had it from when I was in Michigan to now in Cali and their service has always been superb. Although, due to a lack of new cool phones and the stupid menue on all the phones thatlooks the same, ive been tempted to switch to Cingular, cause I love the Sony Erricson phones.
---
rickdollar
May 7, 05:09 PM
I for one use it ALL the time. When you have more than one device (multiple macs, iphone), it's SO nice to have them sync wirelessly, immediately, and without having to login every time, on the native apps. iCal, Contacts, Safari links: I am a very frequent user of the mobileme syncing on all of these.

Me, too. Love it for that.
---
Its about time they FINALLY hit 3ghz. This is a big step for Apple.
---
I've been reading MacRumors for years - only added to the discussion a few times since 08. Not a troll, but still considered a "newbie". :D
Wow, I just realised I've been on this forum for quite a while.
---
Ok, its the 20th...lets see what email we get next from BLT.

Well looks Like it didn't come again :(
---
Please bring a huge UI overhaul. Lets see something new.

New UI & Grand features is what is to be expected with this update.

We already know that the aqua look is gone. The ios scrollbar shown on Lion is an example of the aqua leaving for good.

I can see lots of the applications such as Safari, Contacts, Calender, mail, ect is going to get a new look.

Very exciting to know that it's coming out this summer!

I honestly think you'll be disappointed.

There doesn't seem to be any inkling of a UI overhaul for Lion, although some spit polish like scrollbar updates are certainly possible.

Same with iOS5. I'm expecting EVOLUTIONARY rather than revolutionary.
---